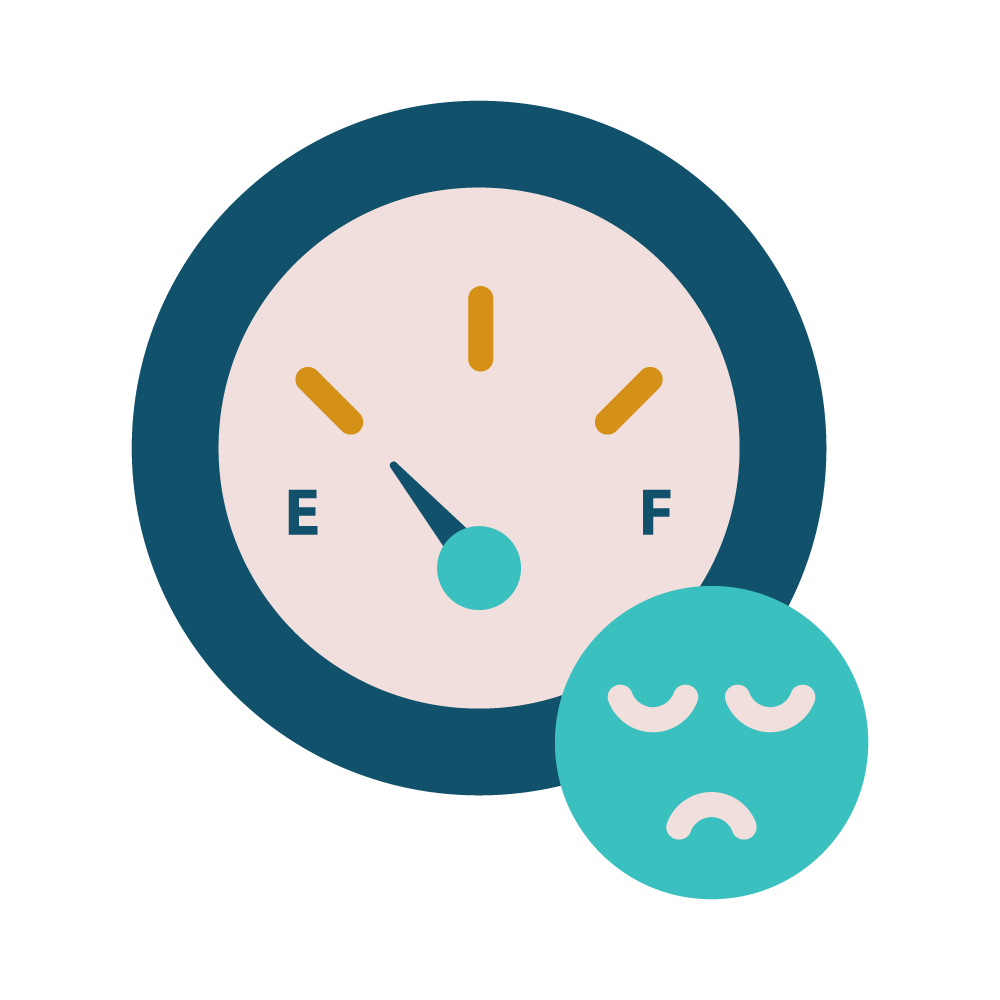 Ready to know how not to use food or other external ways to find self-fulfillment?
Do you want to know how to deeply connect to your self?
If so, this course is for you, and here's why. The trouble is, when it comes to our mind and bodies, more information just won't work - it is about changing beliefs about yourself, so you can change habits that will make the difference.
You're about to learn the life-changing 6 H's of Hunger, how to shift habits, uncover what really fills you up and so much more...
Finally learn why tapping into the wisdom from within is the key to go from empty to full, and how to do it easily.
Ready to find real life fulfillment?

You're in the right place. I can't wait to show you.
---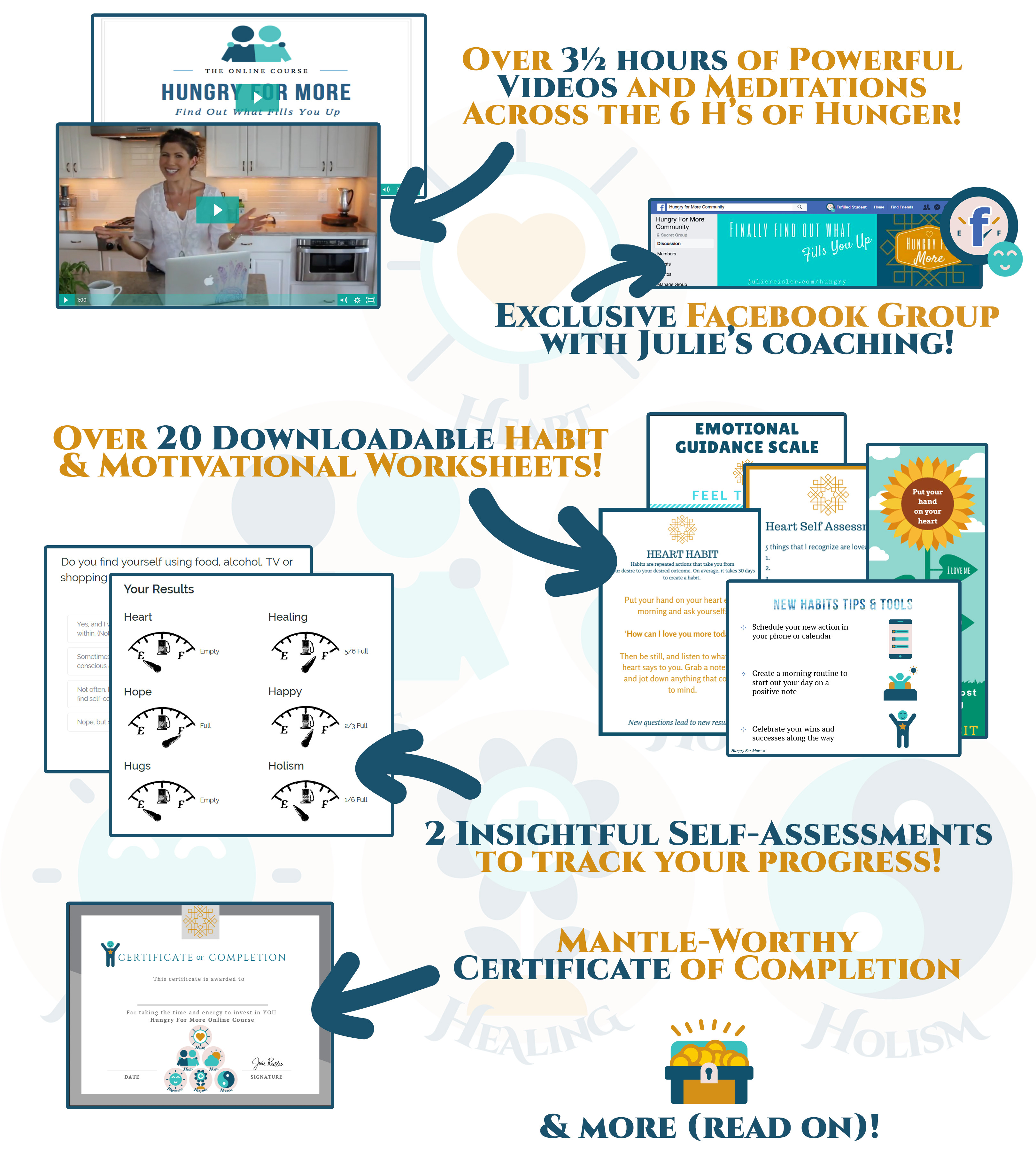 ---
Course Benefits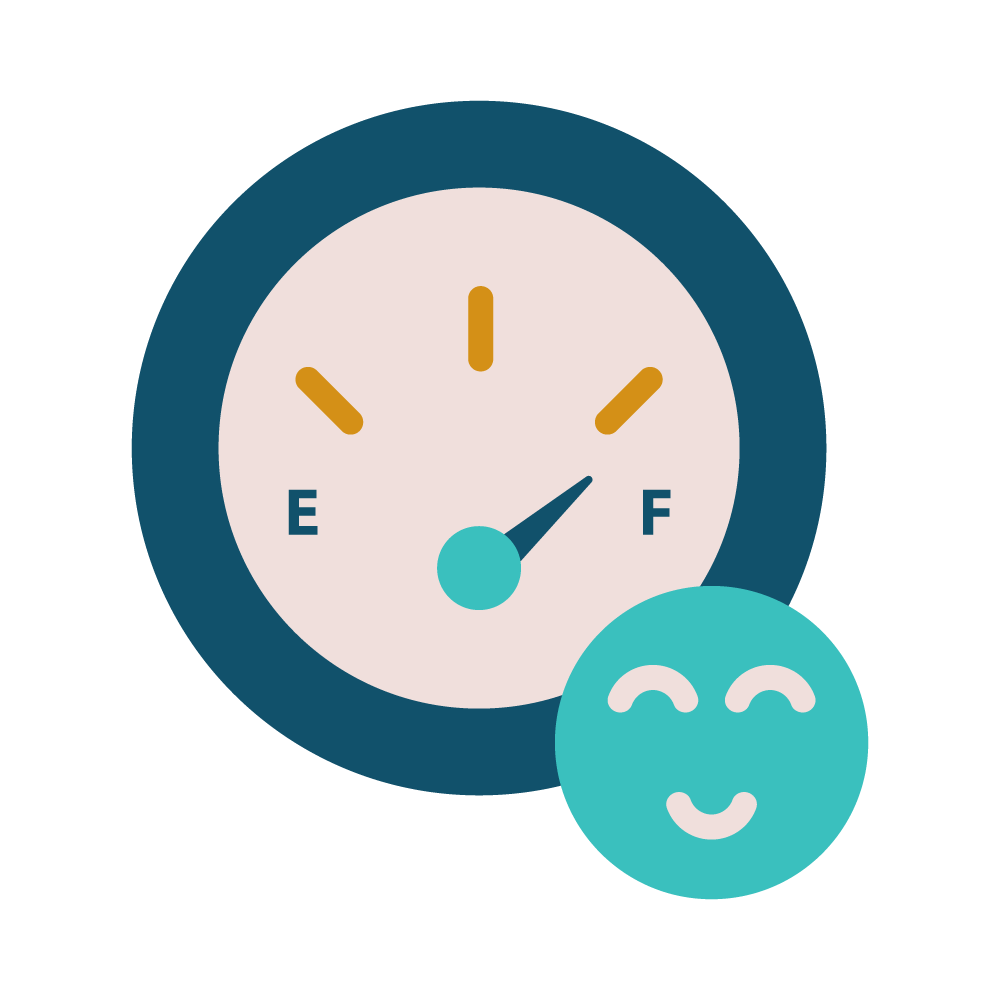 HABITS
Finally change habits that don't serve you. You will learn the ins and outs on habits as well as how to let go of those that keep you up at night. Get ready to create new habits that lift you up and give you the life you are craving.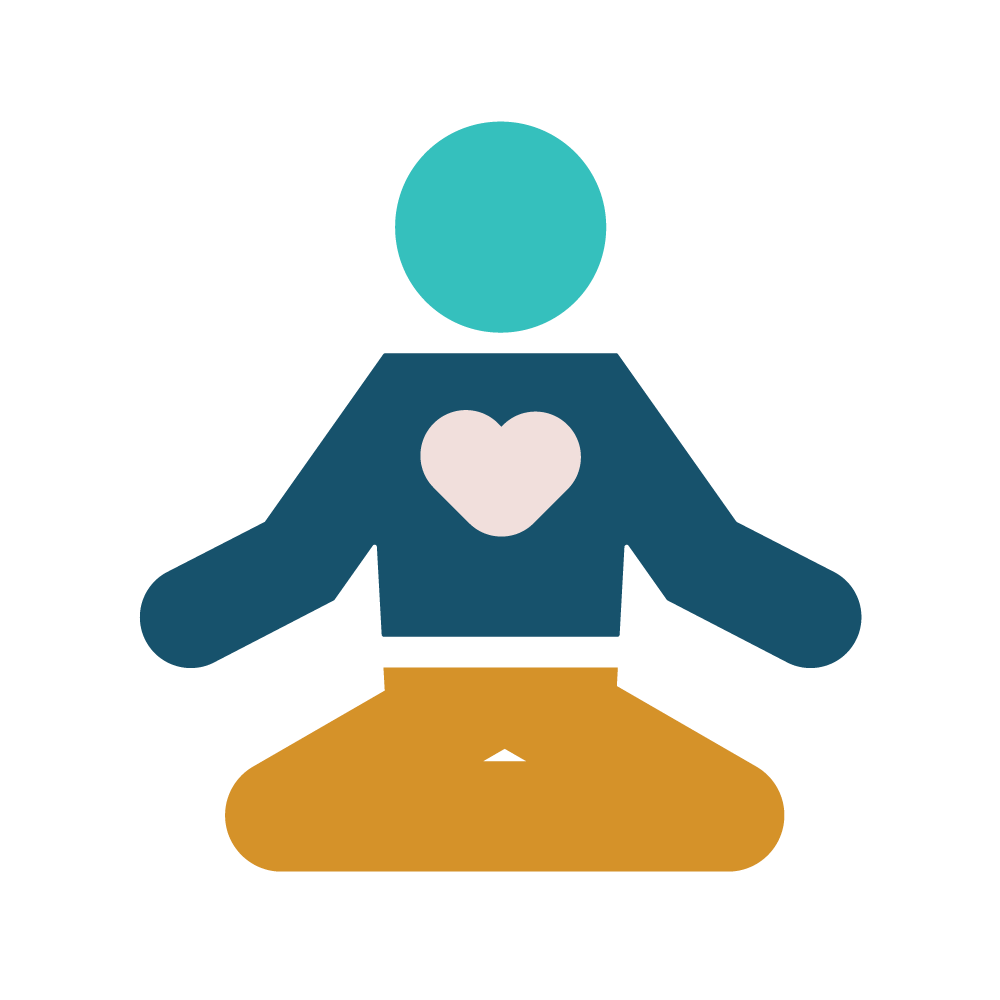 6 H's
You will learn to hear, see and feel what you really want, and how to satisfy your internal cravings using the 6 H's of emotional Hunger.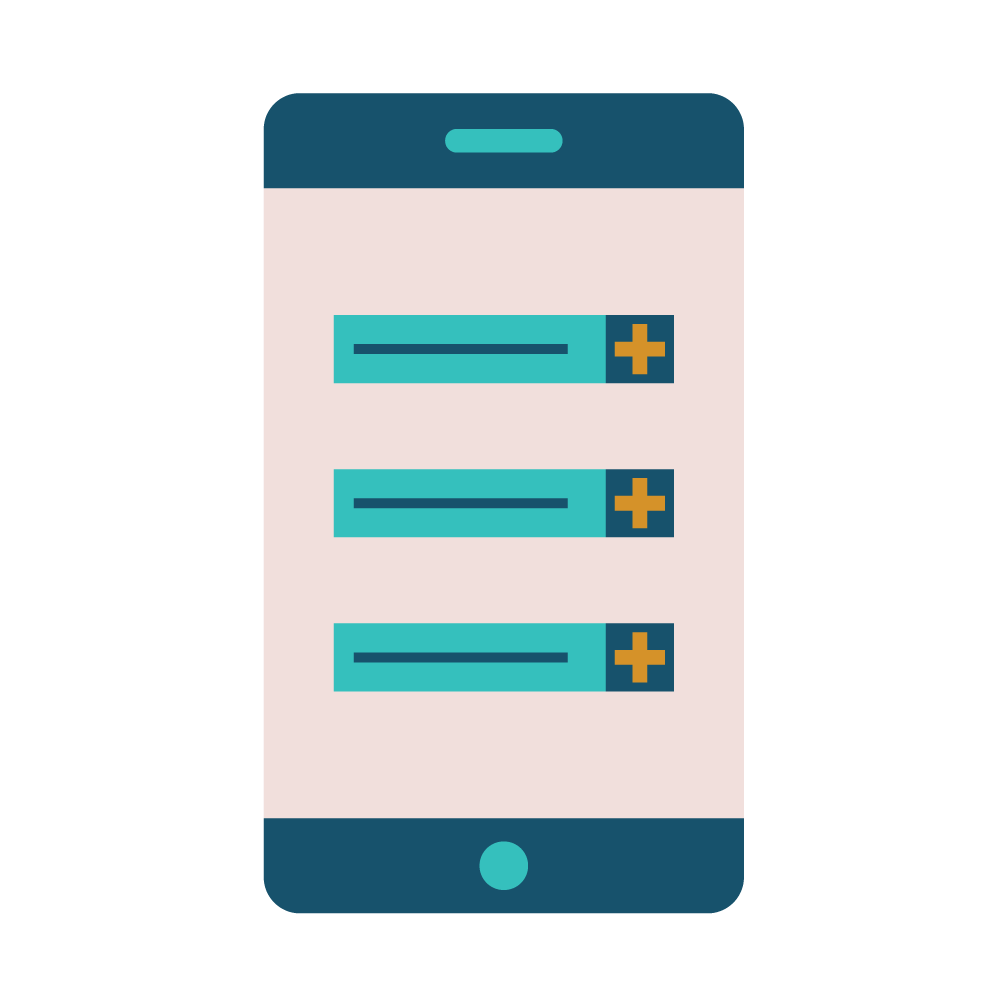 INTERACTIVE
A life-long multimedia and interactive course to guide you through all aspects of your life. Learn, practice and interface with 8 modules and a ton of downloadable worksheets, self-assessments, slides, videos, fun quizzes and guided meditations, including Julie's documentary, Hungry For More.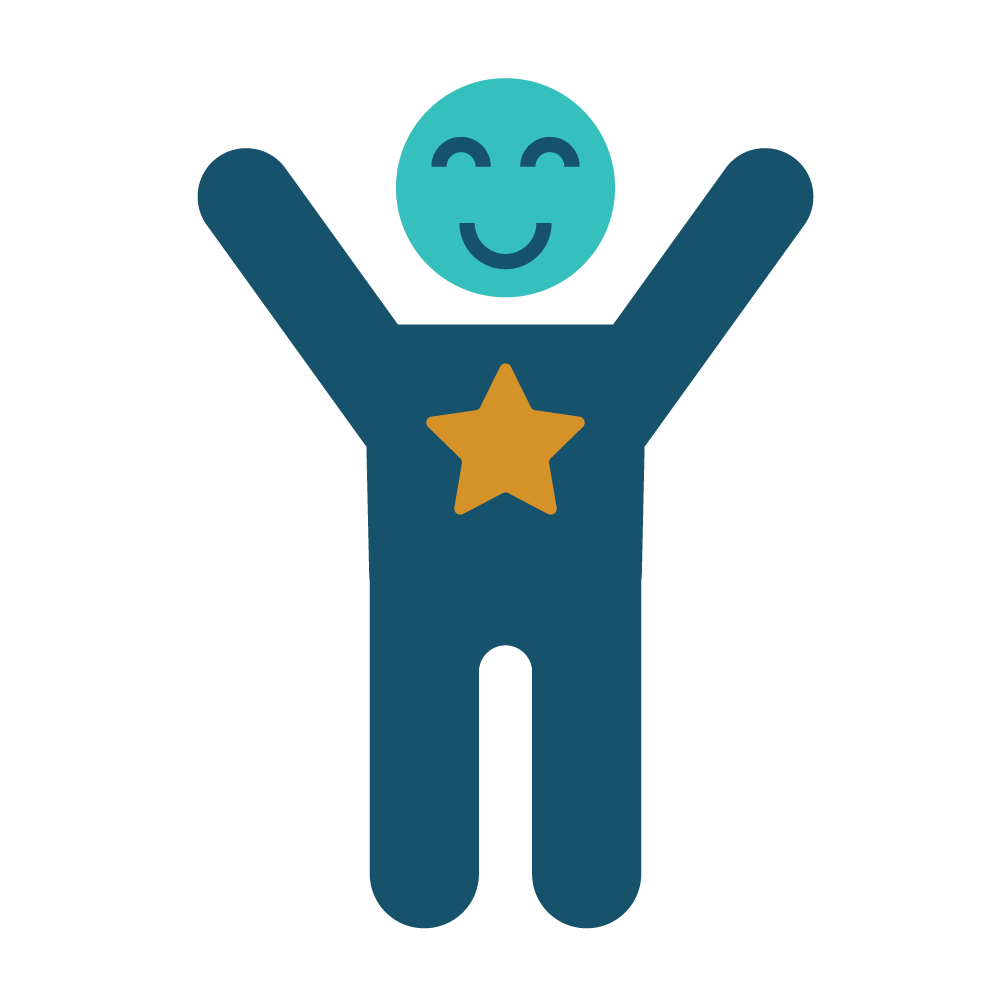 BEST YOU
Fall in love with yourself and transform your beliefs about yourself, your body and your relationship to the most important person in your life; you.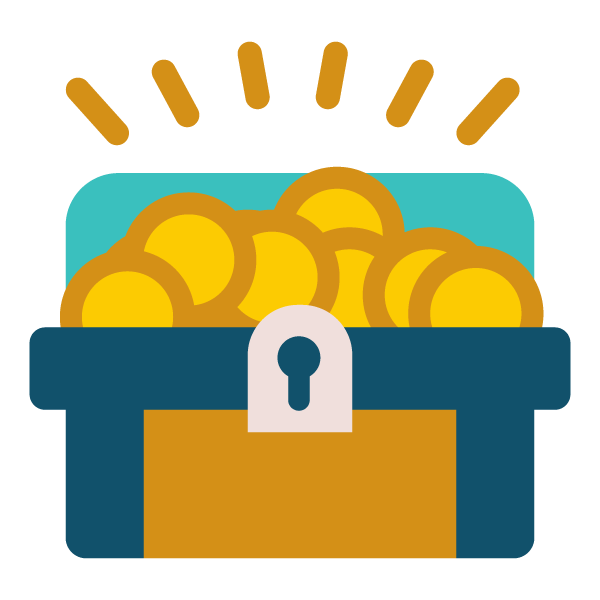 BONUSES
Bonus snacks and goodies. A full treasure chest of resources, slides, videos, guided meditation, downloadable worksheets and more. Bonus module includes a mini course on weight, the 7 chakra energy systems and magic mirror declarations.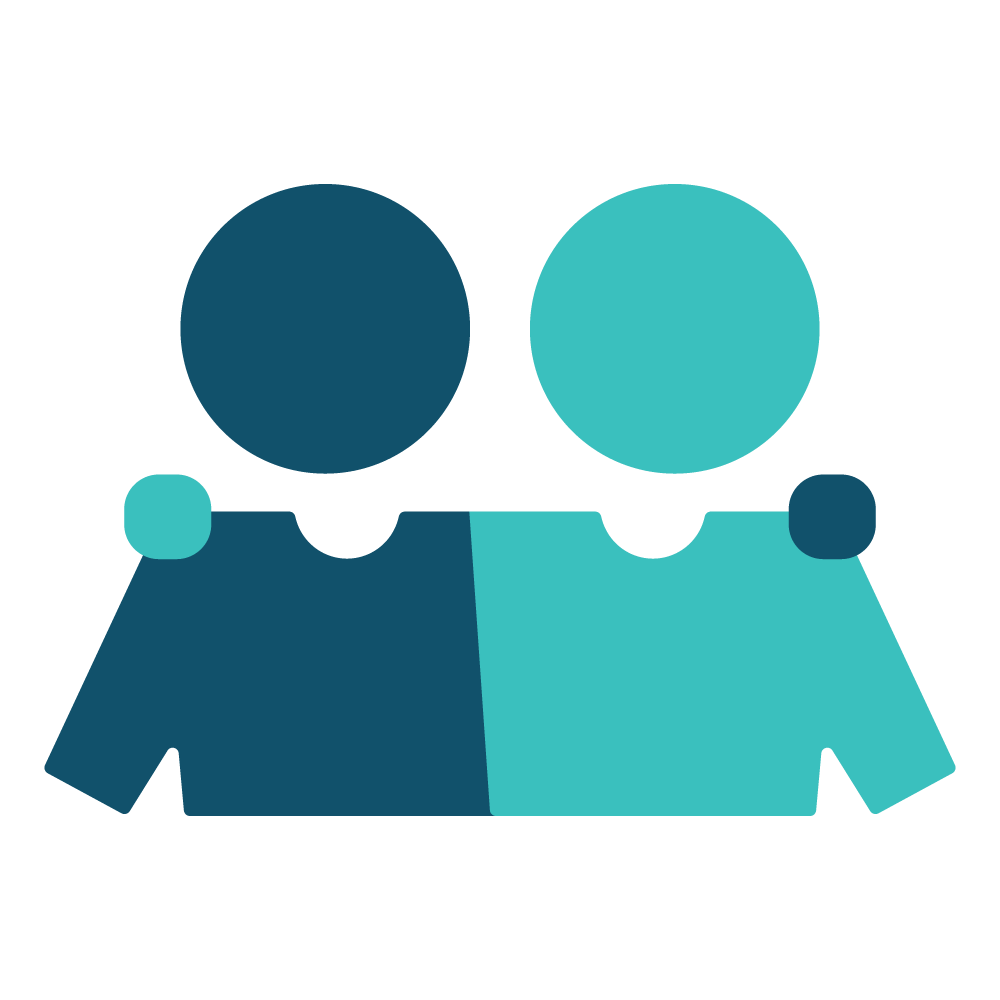 CONNECT
You are not alone on this journey. Connect, share and support one another in a private Hungry For More Facebook community, along with Julie's guidance, support and coaching
---
Testimonials



Dr. Betty Y Wang
DO, MBA. Physician and Founder of the Body and Wellness Program at BW Primary Care
No matter what you are setting out to accomplish, Julie Reisler can enliven and enhance the process. She has a remarkable way of breaking through one's self-imposed barriers to gather newfound strengths to obtain all possibilities. For several years, I've witnessed Julie's authentic and effective approach in assisting participants in our Body and Wellness Program at BW Primary Care. These patients sometimes have complex physical and emotional struggles that must be thoroughly recognized in order to obtain life-long success in their health goals. Julie coaches with valuable advice, effectual processes, compassion and palpable enthusiasm.


Julie's coaching has been SO helpful for me in many ways and has changed my relationship with myself! I feel very blessed to have her guidance, wisdom and support. She is a true joy and inspiration!


Gail Doerr
Director of Marketing, Casey Health Institute
Julie is a bright, dynamic and highly perceptive coach and teacher. Julie was an extraordinary facilitator; amazingly responsive to the participants, intuitively sensing when the energy needed to shift and she kept everyone fully engaged. Julie has the perfect combination of intellect and warmth. She truly shines yet remains highly approachable.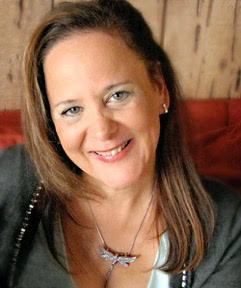 LindaJoy Rose, Ph.D.
Author, Therapist, Wellness Educator and Expert
Working with Julie has been one of the highlights of this year! Rarely have I met someone as authentic, with a sincere desire to share her own transformational journey in order to help others achieve a life of fulfillment and joy. Hungry for More is quite visionary; it transforms the concept of overindulgence into a quest for identifying those empty spaces we all have, and filling the core need with productive and proactive thoughts, habits and behaviors.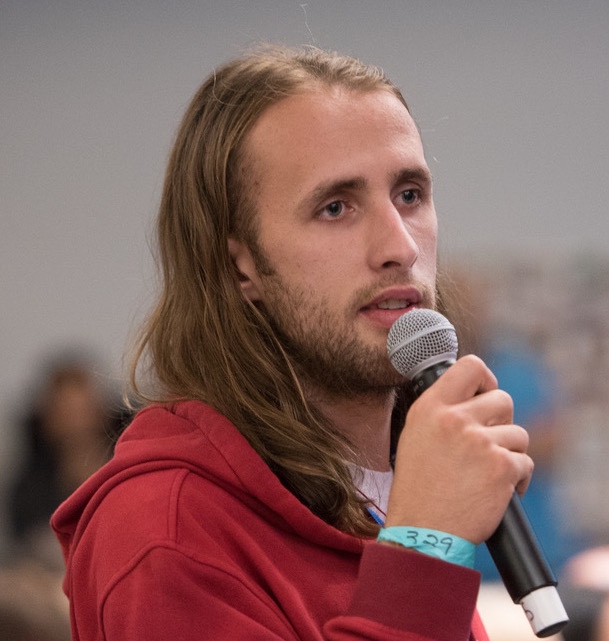 George S Peterson
Meditation teacher and creator of GeorgesPeterson.com
Julie's "Hungry For More" Course enables us to reestablish our connection with our heart, and rediscover fulfillment! Through hope, healing, connection, happiness, and self-love Julie's course will teach you how to redirect your search for peace from the outside-in. If want to find out what fills you up? Julie's "Hungry For More" Course is for you!