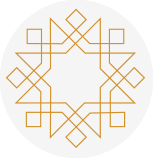 If you want to dive deeper into growing your business (or side hustle), with heart, purpose and success, and make sure you are spending time strategically and authentically making an impact, then keep reading.
I know what it's like to get caught in limiting beliefs that you aren't good enough, don't have what it takes or the experience to succeed. I truly don't want you to waste another moment believing these mistruths. I want to help you remember your calling, your inherent worthiness and purpose to be a heart-centered change-make.

You can count on a LIVE training and coaching session every single month to grow your business, mind your mind and monetize your purpose. It certainly takes a village and team of support to get out there and make a living doing what you love. I'd love to be here to continue guiding you on your purpose filled journey.
In addition to the live coaching call and other provided resources, I will be sharing monthly personalized meditations recorded just for you to help you stay in alignment with your heart, purpose and highest self.

MYP Inner Circle is my new coaching program for heart-centered change-makers wanting to build their business; with a focus on the inner and outer business. I will coach, guide and support you in your business, and teach you what's working in my business.
If you are ready and wanting to thrive and monetize your purpose - and keep the momentum going - and, you want a high level supportive space to share wisdom, get advice and grow…
Then, the MYP Inner Circle is for you!

The INNER CIRCLE Details:

Each month for the MYP Inner Circle I'll do a LIVE coaching call

As a private member, your webinar is 2 hours long

In the first hour, we'll cover a crucial topic around running your business

In the 2nd hour of the call, I'll host a Q & A session to discuss any questions you have about the topic or beyond

You may attend the call live or listen to the recordings

You'll get access to all the prior and current recordings when you sign up

As a private member, you'll receive any bonus worksheets, resources or downloads

You get lifetime access to Inner Circle meditations to boost your inner practice of self-love, confidence and clarity

Some of the coaching topics (and deeper support):
Changing Your Money Mindset
An Abundance Consciousness
Worthiness and Self-confidence
Self-love and Self-compassion
Your Inner Practice leads to Outer Results
Overcoming Fears of Rejection and Shining Too Much
Your Ideal Client and How to Talk to Them

Here's the Full Value of This Group Program:
Monthly Live Two-Hour Coaching Calls & Training…………………….$999 value

Resources, worksheets and guides………………………………………..$199 value
ROI of Investing in Yourself Masterclass………………………………….$49 value
Personalized Inner Circle Meditations…………………………………....$199 value
Private Facebook Community Support……………………………………$PRICELESS
The world thanks you for investing in yourself and your purpose!

Make sure you take advantage of this offer as pricing for Inner Circle members will be going up to $99/month.